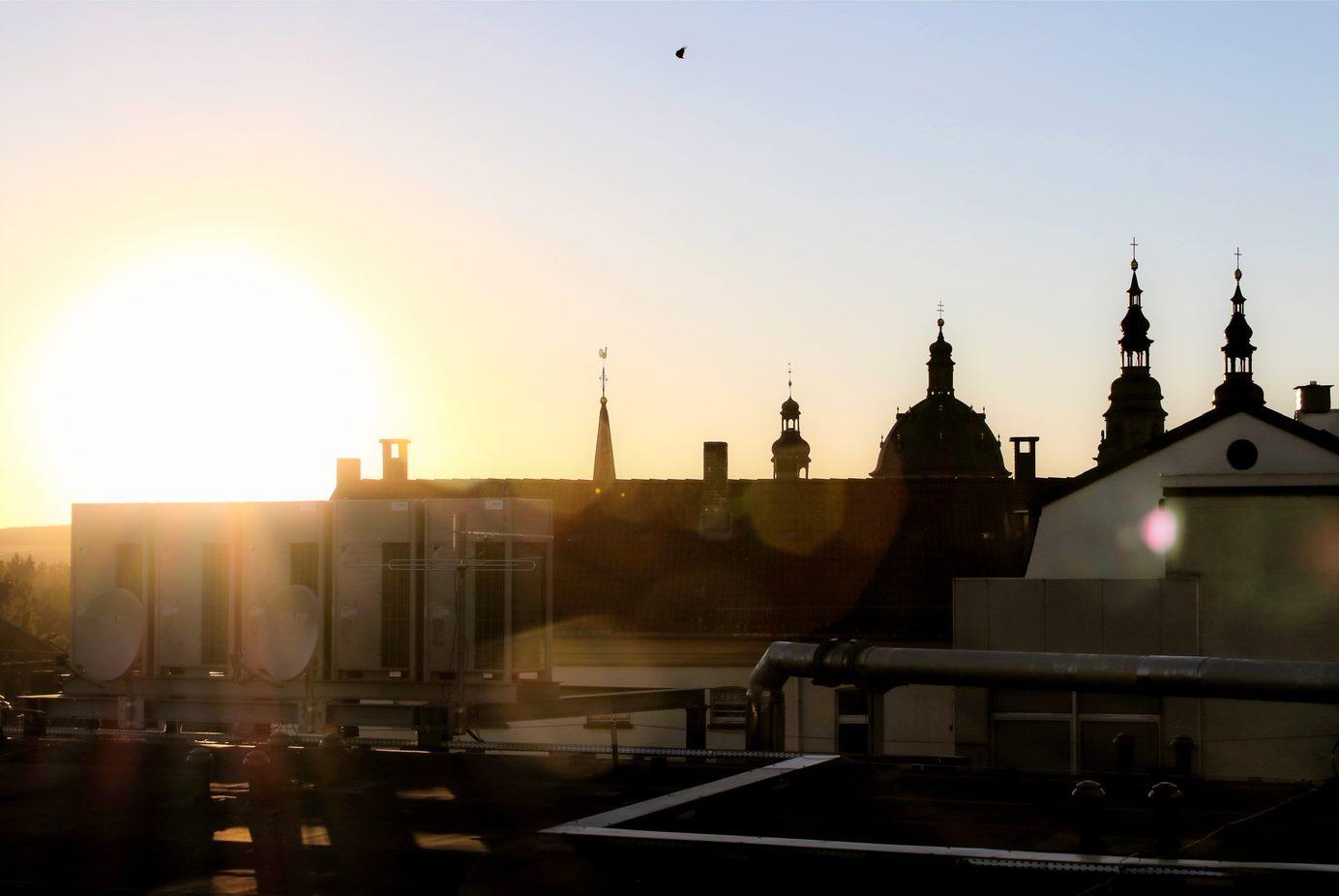 Dear guests,
Our reception is temporarily open from 7:00 a.m. to 11:30 p.m.
WELCOME BACK!
It is a great pleasure for us to welcome our guests back to the Hotel PLATZHIRSCH!
Since May 15, 2020, tourist trips, conferences and gatherings of up to 100 people are again permitted. We are also allowed to reopen our restaurant, outdoor dining and bar & lounge subject to conditions.
Here you will find our security standards and booking options:
SAFETY PRECAUTIONS
The safety of our employees and guests is a top priority. You can be assured that all employees are trained in hygiene concepts. Furthermore, strict internal measures are implemented and guests are informed in detail about this on site. So work e.g. our employees with a safe distance and wear mouth and nose cover in certain departments. Hand disinfection in public areas is also provided and in our restaurant we set a limit on the number of guests.
INFORMATION ABOUT BOOKINGS
We can host tourist guests again. We look forward to your inquiry by e-mail, telephone or via our homepage. In the booking confirmation you will find all important information about the current situation. For the time being, our reception is open daily from 7 a.m. to 11.30 p.m.
CONFERENCE / EVENT INFORMATION
At our conference level, we provide detailed information about the security requirements. Our premises will be restructured so that the minimum distance is maintained and the conference guests can feel safe. Lunch or dinner is only served as a menu. The breaks in the meetings are shifted so that each guest can always keep a safe distance. The fixed upper limit for the number of guests to be admitted into rooms is 1 guest per 5 square meters.
INFORMATION ABOUT RESTAURANT, TERRACE AND BAR & LOUNGE
Our restaurant and our beautiful terrace are open for you again. Our service team will spoil you with a new regional menu every day from 12:00 p.m. to 9:30 p.m.
End your evening in our PLATZHIRSCH Bar & Lounge with a delicious cocktail in a modern ambience. Our lounge team is there for you every day from 4:00 p.m.
We look forward to your inquiry by e-mail, telephone or via our homepage.
We would like to point out that we are obliged to include your contact details so that we can contact you in the event of suspected Covid 19. You can find the contact form on our homepage.
BREAKFAST INFORMATION
Enjoy your breakfast monday to friday from 6:30 a.m. to 10:00 a.m., on saturday from 7:00 a.m. to 10:00 a.m. and on sunday from 7:00 a.m. to 10:30 a.m. in our restaurant or on the terrace.
FITNESS ROOM INFORMATION
Our fitness room is open for you again. Finally, our house guests can train again in our in-house fitness room. We regularly disinfect our training equipment and provide hand and disinfection.
To make your trip and conference flexible, we have made some changes to our cancellation policy. 
We are looking forward to welcoming you again soon in our gastronomic areas as well as in our Hotel Platzhirsch.
Stay healthy.
Your team from the Hotel PLATZHIRSCH