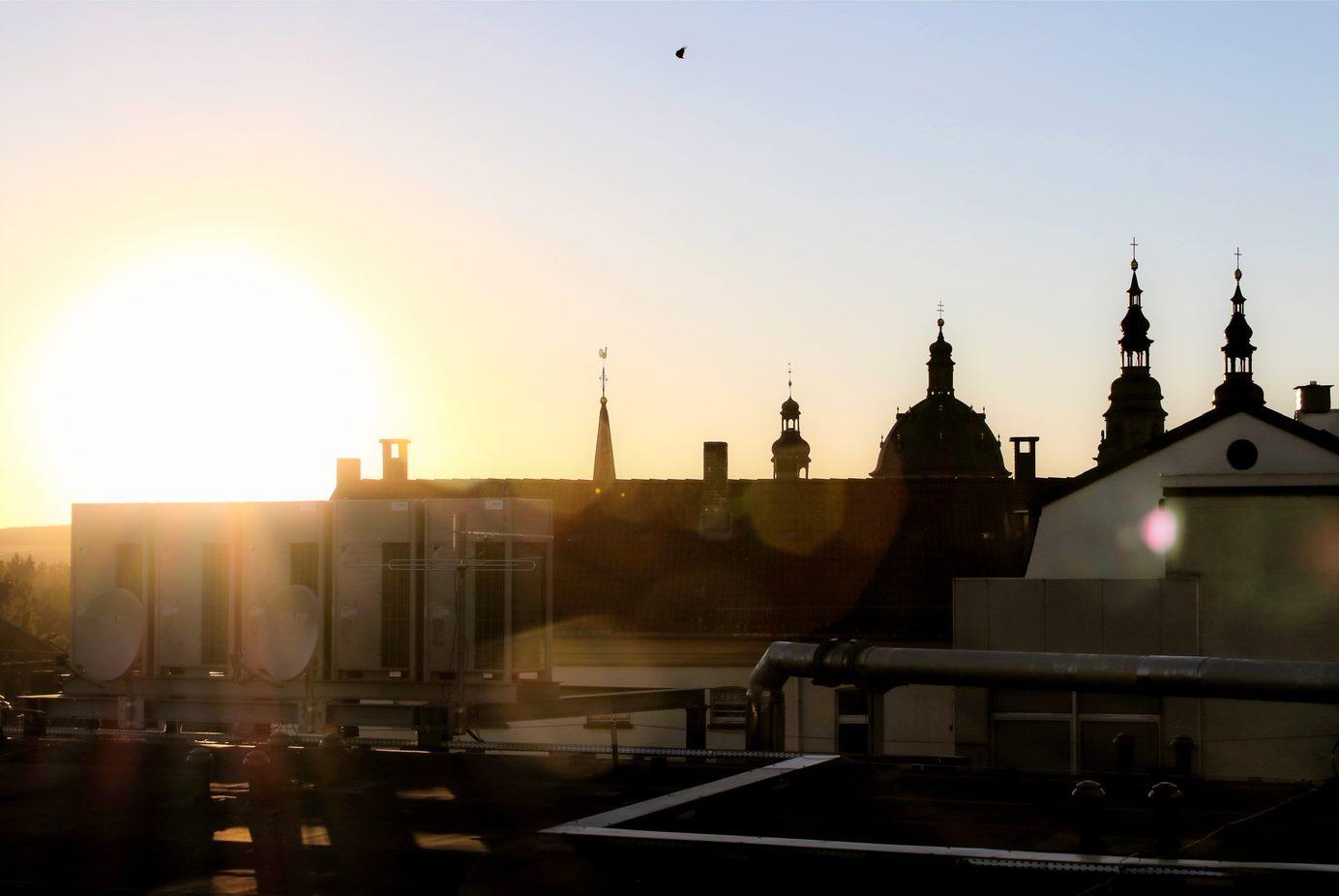 DEAR GUESTS, 
WELCOME TO THE HOTEL PLATZHIRSCH!
Our reception is currently open from 7:00 a.m. to 11:30 p.m.

It's a big pleasure to welcome you on our website.
Here we inform you about news and changes about the current situation: 
CERTAINTY
The safety of our employees and guests is our top priority. All employees are trained on our hygiene concept. Furthermore, strict internal measures are implement and you, as a guest on our site, are informed in detail about them. Our employees work with safety distance and wear mouth and nose covering throughout the hotel. We ask you kindly to also wear your mouth and nose covering, to protect yourself and others. Hand disinfection in public areas is provided.
ROOM BOOKING
Stunning offers are waiting for you! We look forward to receiving your enquiry via e-mail, via our homepage or by phone. Our reception is currently open daily from 6.30 am to 11.30 pm. You can find out how to get to the hotel outside the opening hours by our staff at check-in.
CONFERENCE | EVENT
At our conference floor, we provide detailed information on the security requirements. Our rooms are structured in such a way that the minimum distance is observed and the conference guests can feel safe. The breaks of the meetings are offset, so that each guest can always keep the safety distance.
GUESTS FROM RISK AREAS
Since the ban on accommodation has not proven to be effective, it has been lifted in Hessen since Monday, October 19, 2020. So we can again welcome and accommodate all guests as usual.
PLATZHIRSCH RESTAURANT | BAR & LOUNGE
The Platzhirsch restaurant and the bar & lounge are open for you.
Our kitchen team will be happy to spoil you from sunday to thursday from 5:00 p.m. to 9:30 p.m., friday and saturday from 12:00 p.m. to 9:30 p.m.
End your evening in our PLATZHIRSCH bar & lounge with a delicious cocktail in a modern ambience. Our lounge team is available every day from 4 p.m.
In order to guarantee you a safe place in our Platzhirsch Restaurant as well as in the bar & lounge, we have adjusted the seating capacities. Therefore, a table reservation in both outlets is recommended. We're looking forward to receiving your enquiry via e-mail, via our homepage or by phone.
We would like to point out that we are obliged to include your contact details in order to contact you in case of a Covid-19 suspicion. The contactformular can be found on our homepage.
BRAKFAST
Enjoy our regional breakfast buffet monday to friday from 6.30 a.m. to 10.00 a.m., on saturdays from 6.30 a.m. to 11 a.m. and on sundays from 7:00 a.m. to 12:00 p.m. in our Platzhirsch restaurant.
Depending on the occupancy, we offer you several breakfast times on weekends in order to guarantee you a disinfected seat with minimum distance with a clear conscience. We ask for your understanding.
FITNESS IN THE HOTEL
Our fitness room is open for you. Finally our house guests can work out again in our in-house fitness room. We regularly disinfect our training equipment and provide disinfectants.
In order to make your trip and conference flexible, we have made some changes to our cancellation terms and conditions.
Stay healthy!
Your team from the hotel PLATZHIRSCH
(as of October 19, 2020)