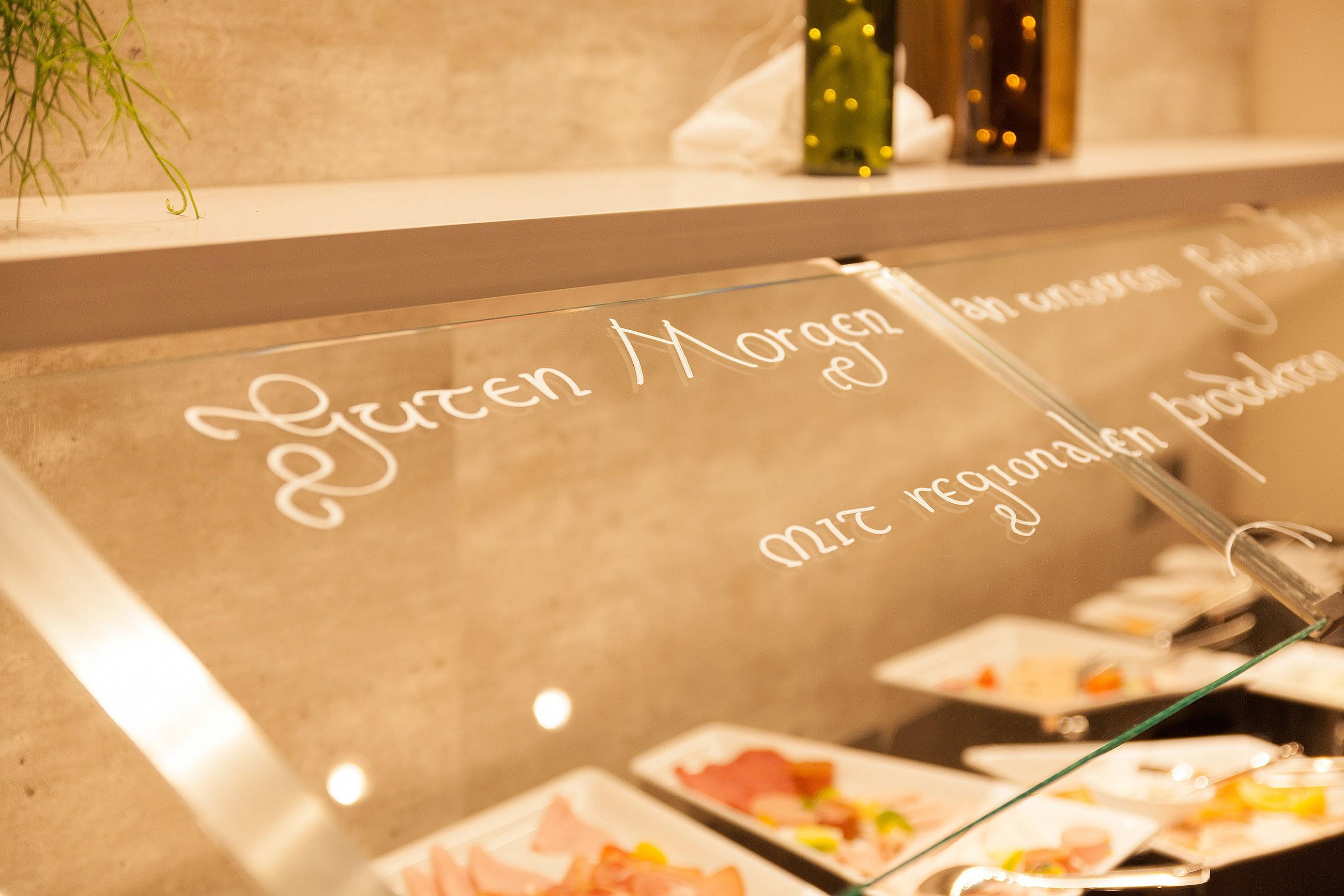 Breakfast
At the Platzhirsch you may choose, if you want to have breakfast or not. To meet your individual needs, breakfast is not included in the price of your room.
If you have any food intolerances, please make us aware at the day of your arrival at the latest, so we can work out possible alternatives together with you.
For any questions or requests, please do not hesitate to contact us directly on +49-661-901-500-0.
Breakfast times
Monday - Friday 06.30 a.m. - 10.00 a.m.
Saturday 06.30 a.m. - 10:30 a.m.
Sunday & Holidays 07.00 a.m. - 10.30 a.m.
Continental breakfast, 5,00 € per guest
1 cup of coffee/tea, juice, croissant, butter and homemade jam (also available for take-away) 
Buffet breakfast with regional delicacies
for house guests 16,00 € per guest
for external guests 18,00 € per guest
Enjoy our rich breakfast buffet with homemade jams and jellies, as well as chutneys and spicy spreads.
We also offer innovative, vegan foods at the buffet.