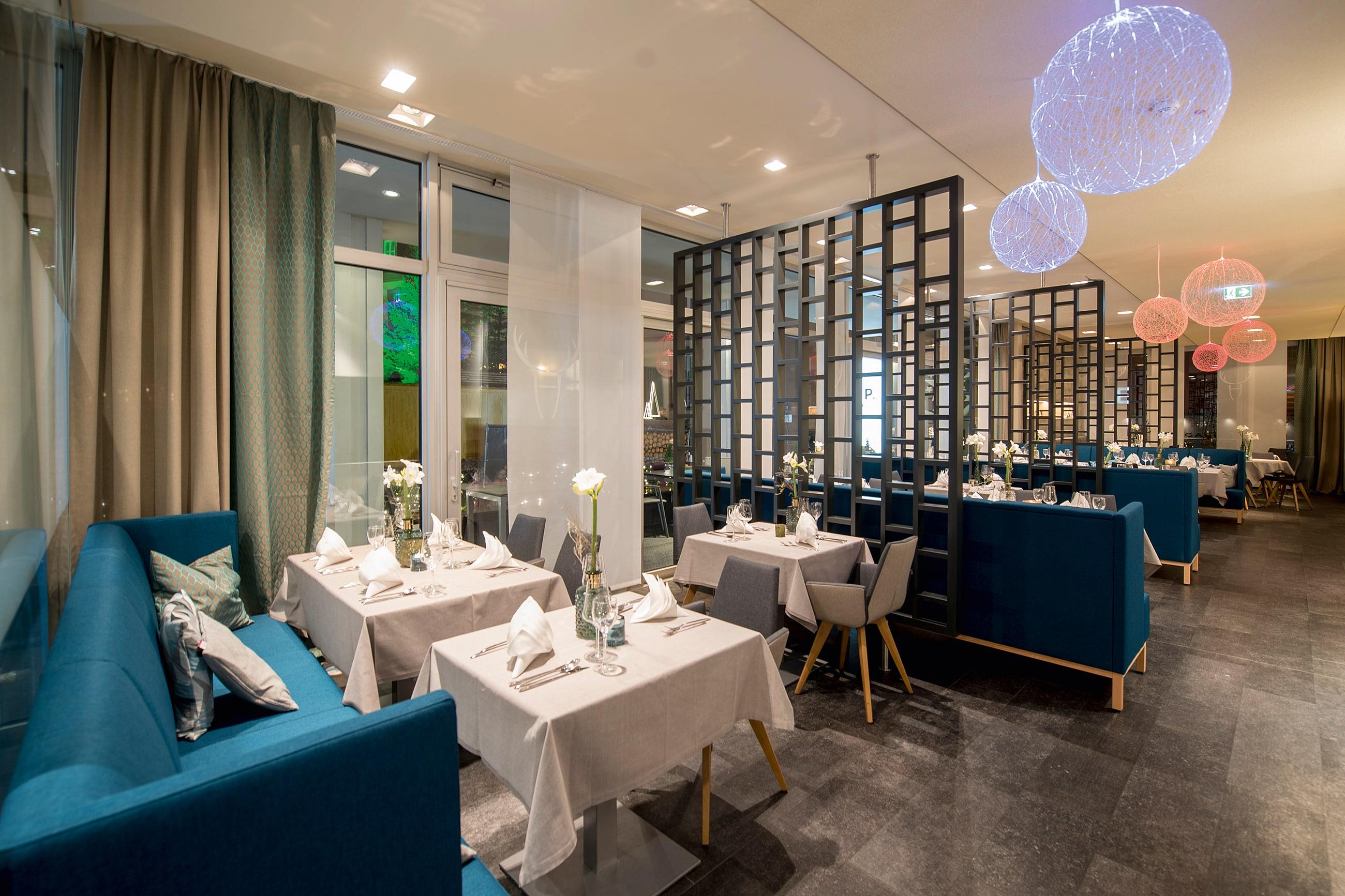 Restaurant
We look forward to welcoming you to our restaurant in a modern atmosphere with an imaginative menu. Our chef attaches great importance to high quality products in order to offer our guests a unique taste experience. Enjoy coordinated wines and our attentive service.
Opening hours
Restaurant
Sunday - Thursday   5.00 pm till 9.30 pm
Friday and Saturday     12.00 pm till 9.30 pm
Terrace
Monday - Thursday  12.00 pm till 11.00 pm
Friday - Saturday   12.00 pm till 12.00 pm
Sunday   12.00 pm till 10.00 pm
 
Kitchen restaurant & terrace
Sunday - Thursday          5.00 pm till 9.30 pm
Friday and Saturday     12.00 pm till 9.30 pm
Due to the Corona guidelines, we kindly ask you to bring the contact form with you when you reserve a table. If you forget this, we will let you fill it out on site. It is used to track infections and is a requirement of the government.
Central location
in the old town of Fulda
The central location, the unique view of the Stadtpfarrkirche and the historic buildings in the surrounding will inspire you! Following your culinary experience, our Bar & Lounge invites you for a coffee or cocktail in a cozy atmosphere. 
We gladly accept your reservations. Either modern and direct via the above reservation function or calling at +49-661-901500-0 or info@platzhirsch-fulda.de.
We have set us the goal of realigning our offerings several times a year to surprise you with seasonal dishes every time. You should keep an eye on our Facebook page so you do not miss the news.
For our guests we offer in addition to our à la carte menu a 2-course dinner for 25,00 € per person. Please, book in advance.
360° tour of our restaurant